Part of Trinity Film Review's Summer Series (2019): touching on all things summer, student, and coming of age cinema.
We asked our writers what they believed was the ideal summer film – and the response was overwhelming. In part two of two, a group of film fans have decided what their ultimate summer film is, from the corny, the coming-of-age, and the spooky. This will be the final entry in the summer series, stay tuned for more come September!
---
High School Musical 2
Written by Marieke Oggel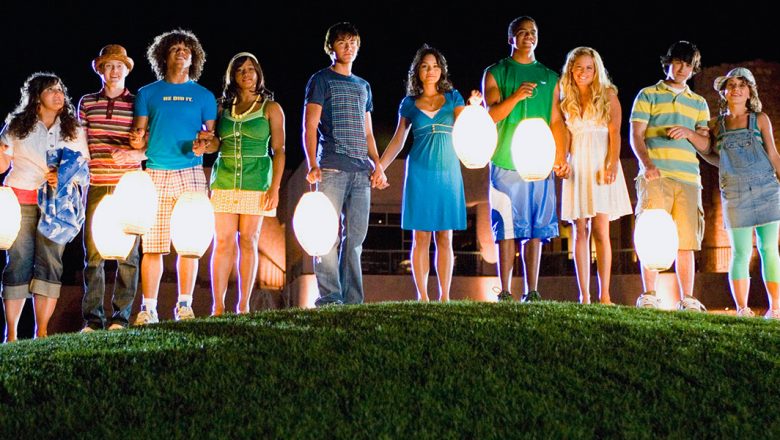 Enter the dynamic world of East High's shiny students: moral dilemmas, dramatic dance numbers, and moral dilemmas expressed through dramatic dance numbers. In High School Musical's second installment, we follow the characters out of school and into Lava Springs country club. Here Troy has bagged jobs for him and all of his equally theatrical friends. The film is brighter, shinier and more melodramatic than its predecessor. The stakes are higher and the spray tans are dodgier. It also birthed what is probably the most iconic sequence of all the HSM trilogy, in which Zac Efron performs angsty (dance?) moves while strutting across a golf course.
Maintaining the series' motif of setting unrealistic secondary school standards for a then preteen audience, the film begins with the most extravagant and celebratory end to the academic year. The rest of the narrative follows suit – sun, swimming pools, and Tikki Warrior costumes galore. It's not all golden, though. Friendships are tested, relationships crumble, and Zeke struggles to impress Sharpay with his Austrian flake pastry.
The film is an easy, enjoyable watch for summer days – perfect for those when Ireland is slightly less sunny than Lava Springs. Watch it alone or get some friends over for a singalong and/or drinking game. Google has plenty of ideas for this, but my personal favourite is to drink every time Mr Fulton stresses. There's also the potential for profound cinematic discussion: who is really in the wrong here? Does Troy deserve all the stick over his new pro-basketballer friends and Italian golf shoes? Is Sharpay the evil antagonist she's made out to be? And is Chad's anger a product of loyalty or jealousy?
Growing up is relating less to Gabriella Montez and more to Mr Fulton – and that's totally okay. The film is iconic and its songs have aged like fine wine. We will stan forever.
---
Dazed and Confused
Written by Grace Kenny
Dazed and Confused tells the, perhaps, stereotypical coming-of-age tale, but over the course of the night that commences a middle school and a high school's summer holidays. Although Richard Linklater's 1993 classic story of the American high schooler's summer may be polar opposite to the teenage summers that we can remember, there is still a nostalgia trip to be had. Set in sun-dripped Austin, Texas, Linklater's ensemble of unique, insightful characters set out on an evening of juvenile antics which include a hazing, cruising and a keg party.
If you need another reason to watch it, listening to the film's soundtrack can only be described as landing in yours or someone else's memory a carefree childhood summer of the past. From Aerosmith to Alice Cooper to ZZ Top, the music featured in Dazed and Confused nails the film's tone of summer nostalgia.
The film provokes such nostalgia, as multiple characters' first encounters with alcohol, drugs, and mischief are documented, that it's difficult not to get excited for longer evenings and catch-ups with friends over the summer months. If there was ever a film guaranteed to put you in the summer mood, Dazed and Confused is always a great call.
---
Scream
Written by Hiram Harrington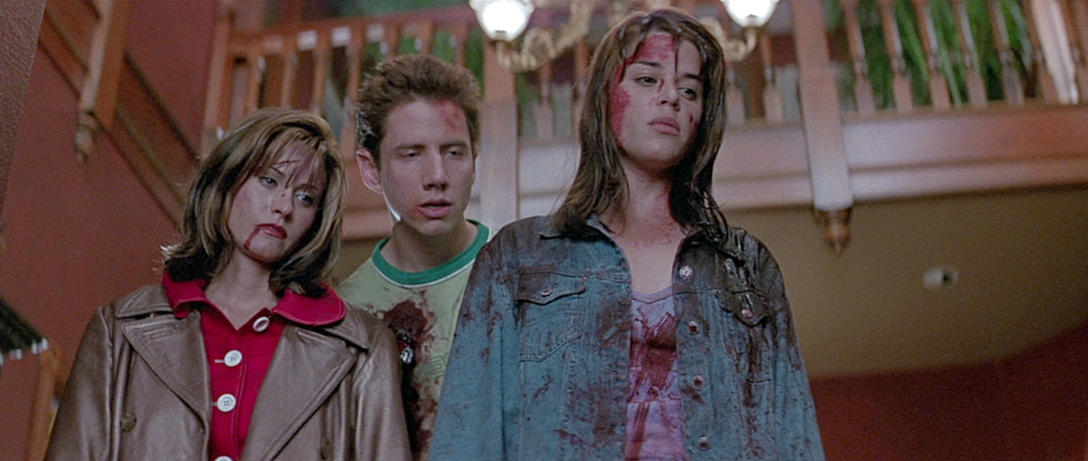 What says summer more than beautiful teenagers in a beautiful highschool getting stabbed in not-so-beatiful ways? Wes Craven's legendary 1998 slasher flick turned a satirical look inward at the formulaic structure of horror movies. It also just happens to star two iconic scream queens – Neve Campbell and Drew Barrymore – in their teenage prime. Scream centers on the life of Sidney Prescott (Campbell) after the gruesome murder of one of her classmates. Pursued by the masked killer "Ghostface", Sidney faces a race against time as more and more of her friends turn up dead.
While that isn't the most cheerful of premises, Scream represents the 90s feeling of carelessness. It's about hazy romances, sneaking out late, and the drama of house parties. If a near character study on the Smells Like Teen Spirit era isn't enough of a draw, Scream features some of the most nineties names in the modern vernacular: Friends star Courteney Cox, Riverdale's Skeet Ulrich, Scooby Doo's Matthew Lillard, and activist Rose McGowan. The horror is infused with wit and self-deprecating humour, and that's just the right recipe for an angsty summer of your own
Scream is a rare kind of horror movie: it appeals to both hardcore terror-seekers in its blood-soaked stabbing scenes (alongside a salacious parody of genre tropes), and to strangers of horrors in the way it engages both the comedy and society of its time. That makes it sound heavy, but really, it's a bunch of the most fun actors of the genre trying to find a guy in a dollar-store grim reaper costume. If that's not summer shenanigans, you're not doing it right.